G-AsiaPacific was born in the cloud as a Alibaba partner in 2020. By harnessing, and improving on, the latest cloud technology and security systems, we tirelessly work towards our vision – to make it easier for you to do business anywhere, with anyone in the world.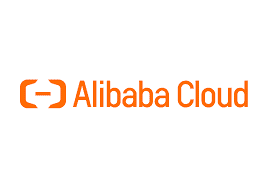 Alibaba Cloud offers a full range of cloud products and services for databases, networking, security, analytics & big data, domains & website management, application services, media services, middleware, and more. In this section we provide an overview of the Alibaba Cloud services, including their key compute, storage, and management offerings.
Elastic Computing
Add compute power, load balancing and advanced network capabilities to your applications using these essential Alibaba Cloud products.
Storage & CDN
Store and serve unlimited data and objects using Alibaba Cloud's managed storage and content delivery products.

Networking
Build stable and safe networking for your services with Alibaba Cloud VPC and ExpressConnect.

More Alibaba Cloud Products & Services
Database Services
Manage your data with elastic, secure and reliable databases hosted on Alibaba Cloud.

Security
Protect your data, applications and servers from malicious attacks.

Monitoring & Management
Securely manage and monitor your cloud resources in real-time with these three advanced tools.