Begin your Cloud Journey today!
For a limited time, we are providing …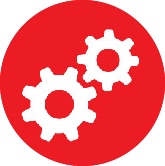 Free Deployment Services
We provide seamless setup and configuration of Office 365 environment in the cloud for you.
  Free Enterprise Support
We are also offering free enterprise support for the first year to encourage cloud adoption.
  Free Data Migration
Have old emails and contacts? We are extending our data migration services for free!
Paying only for O365 licensing fee, fill up the form today to seize our promotion!