As of October 6, 2020, Google has introduced a new brand, product experience, and set of offerings to better equip customers for the future of work. As you may have known by now, G Suite is officially rebranded as Google Workspace and with that, comes with more features to choose from as well as the ability to mix between the same family plans to best create, communicate, and collaborate for your business.

With the ongoing pandemic, organizations and educators are adapting to the new norm of digital workplaces and distance learning. Let's take a look at one of the collaboration tools, Google Meet and how you can make use of the new features.
Polls
It really is the new norm to have virtual meetings every day now. Why not make it a bit more engaging for the audiences by incorporating polls in your meetings. They are a fun way to capture people's attention and get everyone involved in the decision making. As a meeting moderator, you can create polls for participants to vote on. Now quickly getting everyone's insight on the same matter has never been easier. Not to mention after the meeting, the moderator is automatically emailed a report of the poll results.
Q&A
One way to increase user engagement is with Q&A during your video conferences. The best part, anyone in a meeting can ask questions. This really helps to introduce an opportunity for people who are inclined to process information better in written form. You can even upvote existing questions to show that you have a similar question and the questions show until they are deleted or hidden. So make it a habit during the call to submit and upvote questions because now it won't disrupt the flow of the meeting or an important presentation.
Breakout Rooms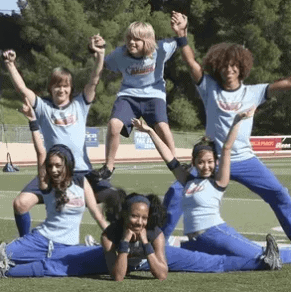 Moderators can use breakout rooms to divide participants into smaller groups in Google Meet. This creates one or more separate video calls within the main video call, where each group cannot see or hear the other groups. That's one way of using Google Meet for team building activities. Such a convenient feature when the number of participants gets really huge and you still want to keep everyone engaged in the meeting.
 Recordings
You can record the active speaker and anything that's being presented. Recordings are saved to the organizer's Meet Recordings folder in 'My Drive'. Definitely will come in handy when you want to review the meeting later or share it with people who couldn't attend.
Hand Raising
Participants can virtually raise their hand in a Google Meet video call to let the moderator know they want to speak. After a participant speaks, you can lower their hand so others can speak. A pretty nifty function for classroom environments.
So what are you waiting for? Contact us now at sales@g-asiapac.com to find out and explore more on Google Workspace.
To explore more on the new features on Google Workspace? Sign up here to get a free demo video.
#gasiapac #gooogleworkspace #googlecloud