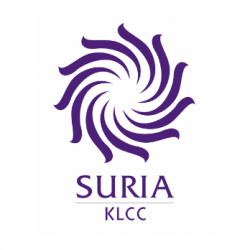 The epitome of shopping mall in Kuala Lumpur, Suria KLCC Sdn Bhd is a joint venture company owned by KLCC Property Holdings Berhad. It's a world class retail asset management group specializing in the development and operation of shopping malls in Malaysia. By understanding changing market dynamics, lifestyles and through differentiating to evolve and transform their destinations to places people look forward to.
Increase in online e-consumerism, e-retailing and easy credit availability online has further decreased audience interest in accessing the mall's digital platform. Therefore, understanding which competitor ads that share the same target market will help in understanding how we can redirect the audience to view our content instead.
Amazon Web Service (AWS) infrastructure puts strong safeguards in place to help protect our company's sensitive data. It's an end-to-end approach to secure and harden our infrastructure including physical, operational, and software measures.
Solutions from G-AsiaPacific
Suria KLCC host their website with AWS for more than three years. This improves the website efficiency and increases performance. The company could capture the audience easily without worrying heavy traffic will lead to decreased audience interest. At the same time, G-AsiaPacific provides managed service for Suria KLCC with responsive technical support and cost optimization. Obtaining the best pricing for their customer and still keep the performance and capacity required.
Suria KLCC also adopted Amazon Elastic Cloud Computing (EC2) for their booking platform which allows maximum scalability and availability for websites and web applications. It also helps Suria KLCC to reduce financial burden as EC2 only allows them to pay only for capacity that they use. In order to ease Suria KLCC periodic workloads, AWS Auto Scaling helps the company to monitor applications to make sure they are operating at the company desired performance levels. With auto scaling, Suria KLCC can build scaling plans easily to optimize availability, costs, or a balance of both based on their preference. 
Moreover, Amazon Relational Database Service (RDS) helps Suria KLCC to save time without spending numerous time on database administrative tasks on provision infrastructure. The company can deploy and scale the relational database engines of their choice in the cloud.
With the solutions provided from G-AsiaPacific and Amazon Web Service (AWS), the outcome turns out well.
Agility & Performance

Security & Compliance

Staff Cost Optimization and Cost Savings

Availability

Elasticity