G-AsiaPacific was born in the cloud as a Google partner in 2008. Over the years, our consistency in the quality of service and achieving high quotas qualified G-AsiaPacific to be a Premium Partner for G Suite (now known as Google Workspace), which was most recently rebranded as Google Cloud Premium Partner. Our Premium Partner status enables us to work closely with Google itself, leveraging on their extensive knowledge on Google Cloud Platform. Call us today to get your cloud transformation journey started!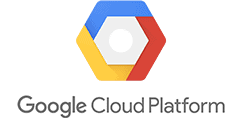 Google Cloud is not exactly the new kid on the block, in fact, they have been developing it ever since the inception of Google. It is a cloud computing service supporting infrastructure that Google uses internally for end-user products like Google Search and YouTube. It is not only until recently that Google offered this service to enterprises.
Why Google Cloud Platform?
Future-Proof Infrastructure
Google's infrastructure is secure, global, high-performance, cost-effective and constantly improving.
Powerful Data & Analytics
You can now tap into
big data to find answers faster and build better products.

Serverless, Just Code
Grow from prototype to production to planet-scale, without having to think about capacity, reliability or performance.

G-AsiaPacific main offerings
Big Data
Highly unstructured, raw data can now be harnessed with Google's integrated Big Data platform with fully managed data warehousing, batch and stream processing, data exploration, Hadoop/Spark, and reliable messaging. Leverage on Google Cloud Platform to unearth insights in your business and operational environment.

Machine Intelligence
Fast, scalable, easy to use ML services. Use Google's pre-trained models or train custom models on your data. Contact us for more details.

Rich Mobile and Web Apps
Whether you need to build a multi-tiered web application from scratch or host a static website, Google Cloud Platform provides services and infrastructure that enable you to develop and deploy scalable, globally-available applications and websites. Focus on your application and your users and let Google take care of the infrastructure for you.