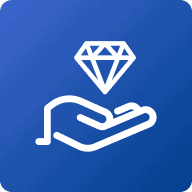 Moore's Law pricing
We've driven the cost of computing down by more than 56% in the last 24 months.

Per-minute billing
Only pay for what you use; don't adjust your workflow based on hourly billing.

Flexible costs
You get the flexibility to change region and class to meet your needs.

Backup Solution

Disaster Recovery Solution

Migration

IoT

AI/ML

Data Analytics
Tap into big data to find answers faster and build better products.

Infrastructure Enhancement
Secure, global, high-performance, cost effective, and constantly improving. We've built our cloud for the long haul.

Well-Architected Review

Managed Services

Infrastructure Optimization

DevOps

Serverless
Grow from prototype, to production, to planet-scale, without having to think about capacity, reliability, or performance.