For most people, the Internet of Things (IoT) revolution is just beginning — even though IoT devices have been available for decades. IoT opens the door for new business opportunities and helps companies benefit from new revenue streams developed by advanced business models and services. IoT has the potential to transform the way consumers and businesses approach the world by leveraging the scope of the IoT beyond connectivity.
Want to get on board with IoT? Great! However, do consider these factors first before venturing into IoT.
1) IoT Components
Let's not forget, IoT is still not a flourished industry yet. It's not like the other IT products and services such as smartphones, where you can easily get access to the hardware peripherals required to build them. Though every IoT architecture comes down to these four fundamental components – sensors/devices, connectivity, data processing and user interface – the market for the hardware components simply isn't burgeoning yet. Simply put, manufacturers of IoT devices are less and there's also a gap in the standard pricing, availability and so forth. 
2) Skills & Manpower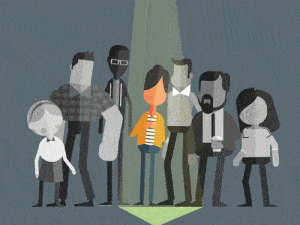 Developing an end-to-end IoT solution requires talent that has the skills in designing embedded systems, cloud computing, cloud architecture, IoT application development, security designs, back-end management and data analytics. The problem? There's a lack of talent who has these diverse roles in IoT at the moment. 
So if you are an IoT aspirant, this is the best time to venture into the industry as that lack of latent will allow you to gain an edge over your competitors. Pick up the degree in IT with specialisation in IoT at Asia Pacific University, or if you're already an IT practitioner, get yourself certified with AWS. If you're running a company, make sure you cross-train, upskill and bridge the skill gaps in your in-house talent pool and make them industry-ready. 
3) IoT Security
There is no doubt cybersecurity is a major concern in IoT. Often, security in IoT devices are overlooked to cater for more user-friendly features and added functionalities. With communication devices still vulnerable to security attacks such as password hacking, brute-forcing, malware and stolen data, IoT security still needs to strengthen up. 
That said, cloud service providers like AWS and Google have their security features and mechanisms in place to protect data when deploying and managing IoT devices.
4) Market Readiness
Remember Google Glass when it was first announced? It was thought to be the next revolutionary consumer electronics device after smartphones, which were a novelty two decades ago and now ubiquitous. Well, it didn't turn out to be a commercial success, but it did evolve into Glass Enterprise Edition for workplaces like factories. 
Seems it was just a case of wrong time, wrong place.
We are in awe of the technology's potential, yet for us, letting a machine take control of crucial things is still a major concern and that's the thought process from a market perspective. Though IoT can assure of top-notch home security solutions, we still feel hesitant to leave our home under its control and supervision. 
Evolution in this will gradually happen as more people wake up to the technology's worth. As the takers for IoT products and services increases, there will be better regulations, support, bug fixes, supervising bodies and more to cater to the demands of customers.
The Takeaway
Like any other technology, IoT is seeing a rise in its adoption and is requiring skilled people to help the technology evolve. The shortcomings in this industry are just temporary and researchers predict that it's the next big technology to enter our everyday life.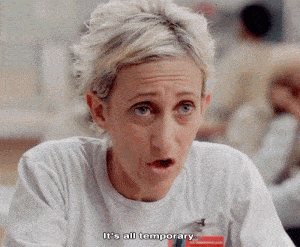 At the end of the day, it is more than worth it; in fact,  this is the best time to venture into IoT. The blooming market is a blessing for any aspirant and if you're serious about IoT, take the next step today.
#gasiapac #iot