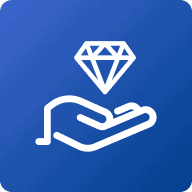 Moore's Law pricing
We've driven the cost of computing down by more than 56% in the last 24 months.

Per-minute billing
Only pay for what you use; don't adjust your workflow based on hourly billing.

Flexible costs
You get the flexibility to change region and class to meet your needs.

Makes Meetings Easier
Hangouts Meet hardware brings the same reliable, easy-to-join video meeting experience of Hangouts Meet to the conference room.
Its curated set of components work together end-to-end to make engaging HD meetings affordable and headache-free.

For Every Conference Room
Meet hardware scales to any size conference room.
Shine in huddle rooms with a wide-field-of-view camera. Or, expand to larger rooms with the optical zoom of a mechanical pan-tilt-zoom camera.
Daisy chain multiple speakermics together with a single cable for high quality audio across any size table.

Designed With Intelligence
The speakermic, custom designed and built by Google, intelligently reduces echoes and actively manages background noise to deliver rich, immersive, crystal-clear 360˚ sound.
In huddle rooms, Meet hardware can automatically zoom and crop based on the number of people in the room.

Easy To Set Up, Easy To Manage
In just minutes, you can set up Hangouts Meet hardware and connect with your team, whether they're on another floor or in another country.
The hardware kit can even self-diagnose any issues, and it automatically updates the firmware of all the components to the latest version to guarantee the best video experience, always. Remote device monitoring and management make it easy for administrators to stay in control, too.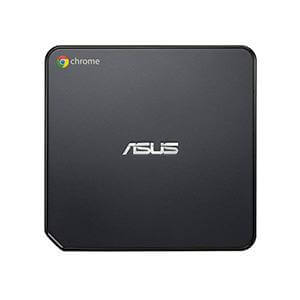 Processor:
Intel Core i3-4010U
Memory:
4GB
Storage:
1080p (1920×1080), autofocus, low light correction
Port:
4 × USB 3.0
1 × SD/Multi Card Slot
1 × HDMI
1 × RJ45 Ethernet
1 × Headphone/MIC combo
1 × Display Port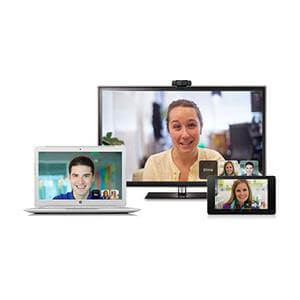 Processor:
5th generation Intel Core i7
Memory:
4GB
HD Camera:
1080p (1920×1080), autofocus, low light correction
Microphone/Speaker:
Omni-directional, noise filter, built in controls (volume, mute, start/end call)
Remote Control:
Wireless, RF based, USB adapter, full QWERTY keyboard
Other
4x USB 3.0
Ethernet
WiFi 802.11 a/b/g/n